What is it?
The Royal Championship puts you right at the center of the action.
You'll be playing head-to-head against another real-life Jelly player.
See who has the gameplay, luck and sweet-switching style to reign supreme!
How can I take part?
When the Royal Championship is available, you'll find a pop-up screen with Red Rabbit in his balloon, celebrating the start of the event.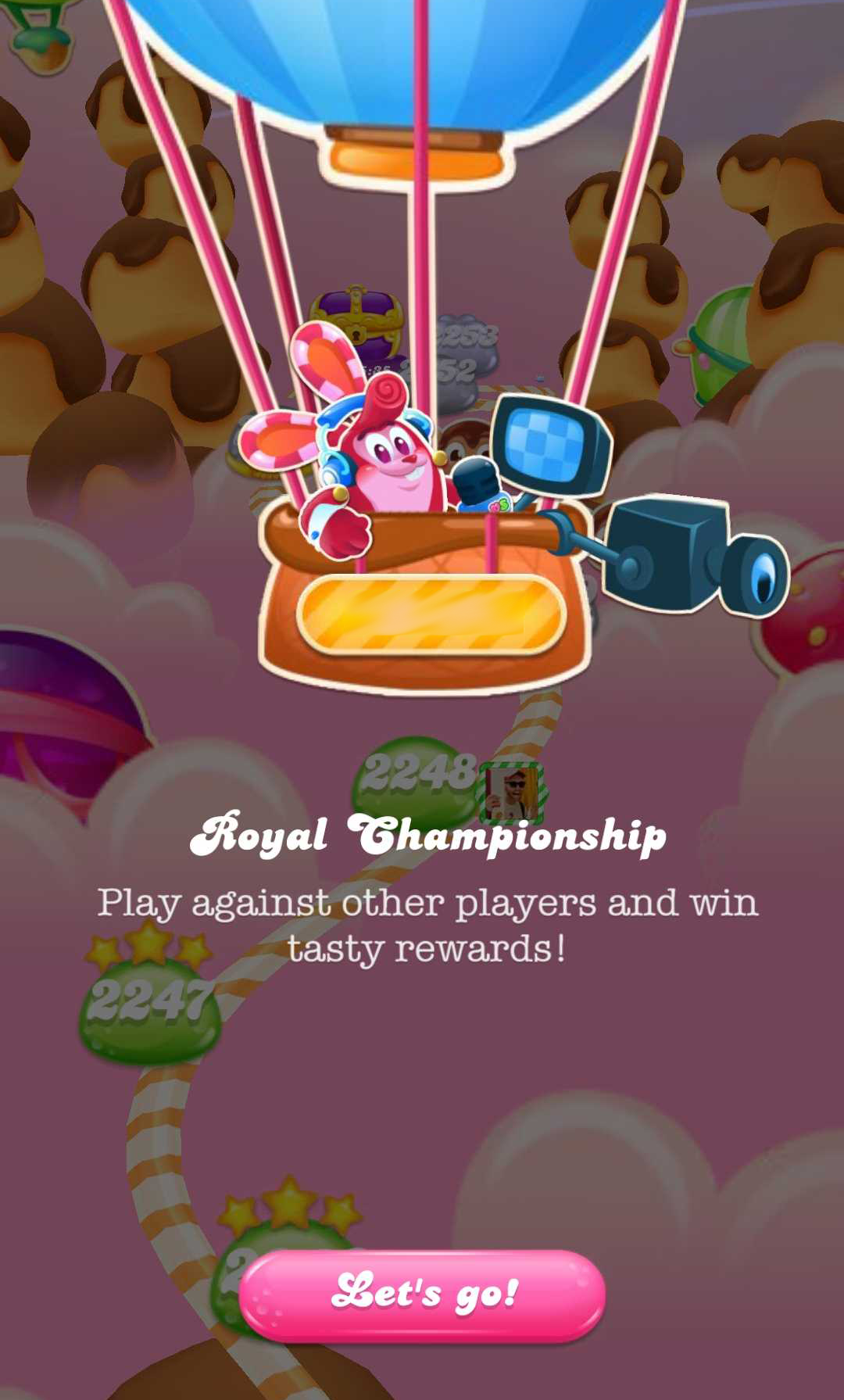 When the pop-up screen is no longer visible and the event is still live, you'll see a timer button on the map screen with the countdown timer to when the event ends. (see below)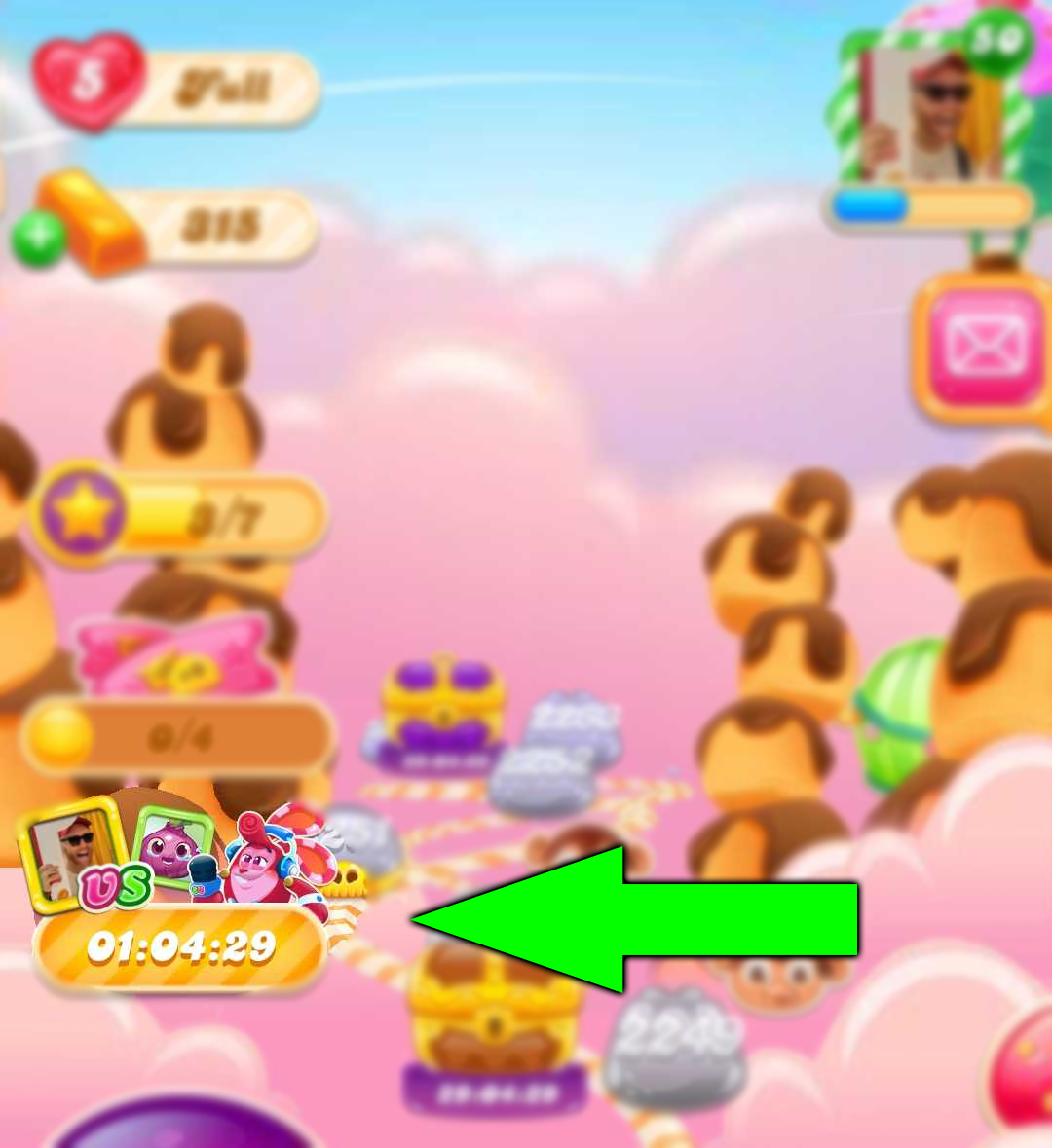 When you join in the event, there'll be three phases
Play against other players LIVE! Use your existing Candy Crush Jelly Saga skills to win the head-to-head battle. Win rounds of the challenge without losing to earn a 'streak' prize for consecutive wins.
Climb up the leaderboard! Playing and winning games one-to-one to get closer to the top.
When the event ends, the players who hold the highest positions on the board will win some Royal Rewards!
What can I win?
Bonus boosters are up for grabs for those that make it up into the reward zone of the leaderboard!
When can I play against other players?
The Royal Championship is a scheduled event with an opening and a close, so it won't appear permanently in your game. If you play often, you'll see the pop-up appear when it's time to begin. If you're more an occasional player, check back from time-to-time. The icon on your game map will show how much time is left before the event ends.