The buzz around Candy Crush Jelly Saga is getting bigger, over on our Community Pages.
Players from around the world are sharing their thoughts and ideas about the game, how to play and some useful tricks and tips! You can share those with others or pick up some new ones by jumping into the conversation. Do you think you could be a Jelly Champion?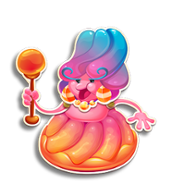 With so many people battling the Jelly Queen and her cohorts, we're recruiting sweet and spectacular strategists who want to chat about their gameplay and maybe share their training tactics!
Hop on over and share your tips!
What is it about the unique 'challenge' of another battler, brings you back for more?
What tips and tricks do you use so you can better your chances of success?
Which boosters are your favorites and guarantee a win?
Which traps and tricks do the Jelly Queen and her gang use that you avoid as much as possible?
Follow the link HERE or click the banner above and spread the knowledge, skills, and love of the game with others. You may pick up some great ideas and you'll find a world of wisdom waiting!